Oxford Senior Living was founded more than 10 years ago with a vision to enrich the lives of seniors every day with love and dignity by providing beautiful, innovative home environments and extraordinary team members who are empowered to get to know each resident and love each resident… Because you take better care of someone when you love them.
The Oxford Mission:
In Oxford communities, the human element of caring is our first priority; an extraordinary and empowered staff values and embodies service to others; and the environment inspires happy residents who feel at home sharing hopes and dreams, recipes and fishin' stories.
Oxford's Core Purpose:
To experience the joy of serving others and creating meaningful relationships.
Our Story is Your Story
This next chapter in life is filled with opportunities and excitement. It can also be very scary and overwhelming!
Our team at Oxford Senior Living is here to guide you through each step. Our calling is to help you and your loved one stay safe, live well and thrive.
Meet Corinne, she is a resident at our Independent Living community, The Oxford Villa. She Loves that she decided to make the next chapter of her life include us - we are too!
"This is the most caring, compassionate & loving community around! I feel so blessed to have found this place for my Mom!"
 
- Liz G.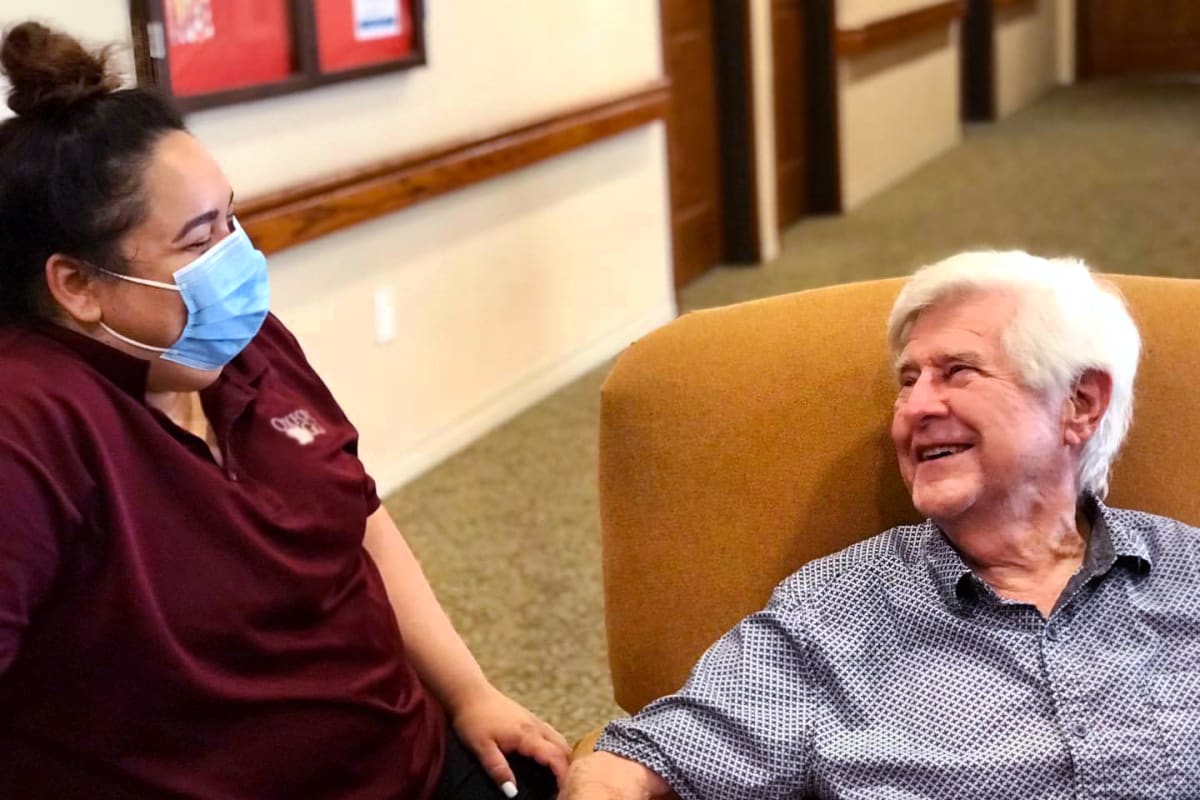 Teamwork Partnership Collaboration
Like so many other companies, there are lots of words we can use to describe our values. The key, however, is giving life to those words, those values, by living them every day in our business practices, our example, and our relationships. That's the proof in the pudding. We emphasize caring, service to others, and the happiness of residents and staff in all that we do.
We operate with ethical and professional excellence. We believe in teamwork, partnership, and collaboration, and we strive to make a difference in people's lives through our work and our personal lives. We respect others and believe in furthering the sense of social and spiritual purpose for all people, especially seniors, residents, staff, and partners. So get to know us. That's the only way you'll really know that our values are more than words.