Memory Care at Oxford Springs: Feels like home
At Oxford Springs, our goal is to not only have our residents enjoy each and every day, but to thrive mentally and physically. No matter your level of care, there is always something to do. Everything we do and how our buildings are designed is to help our residents leave a lasting LEGACY in their life.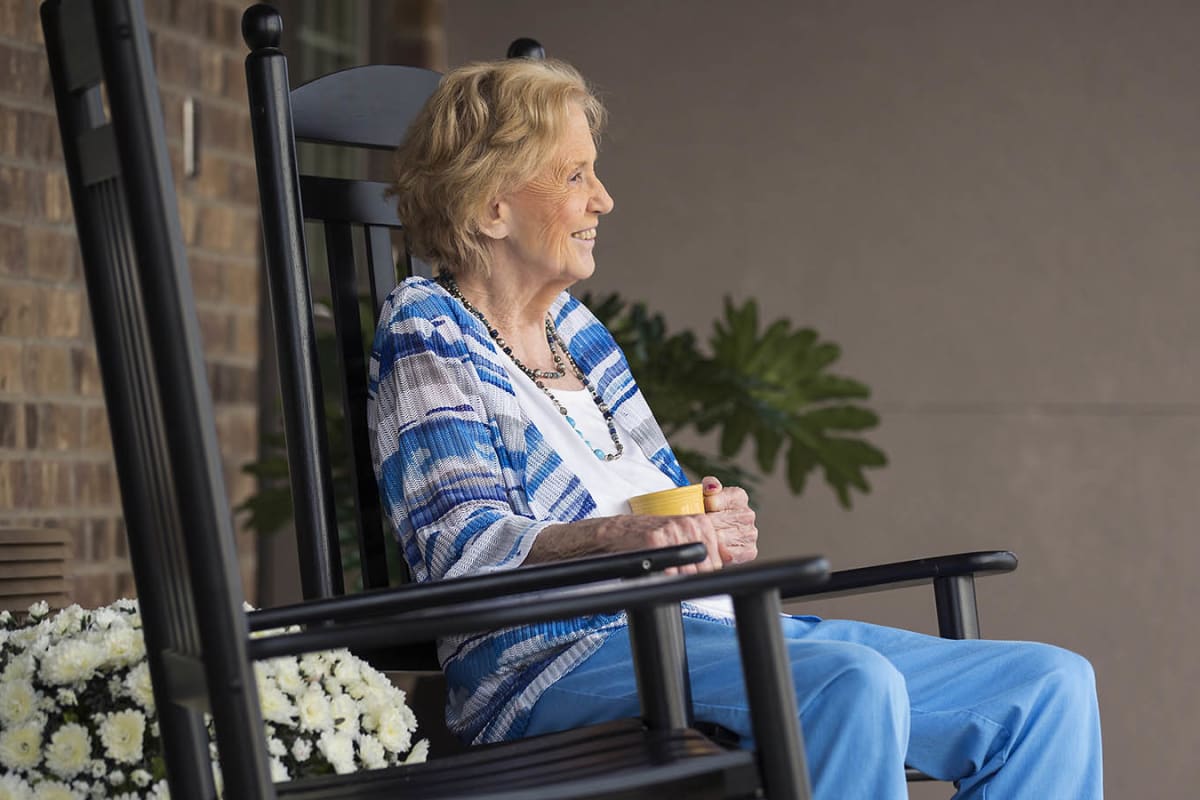 Innovative, Personalized, Enriching Memory Care
Oxford Memory Care was developed in 2010 to provide innovative personal, enriching, and loving environments for individuals living with dementia. We want to get to know you and your loved one as your family becomes a part of the Oxford Family. The Oxford approach to memory care is centered on one ideal:
Understanding who someone was before Alzheimer's is the path to understanding how to genuinely care for them now.
By working with families to create individualized profiles of life before Alzheimer's, we create a lifestyle experience that is truly unique. Using innovative technologies and research proven therapies, our caring team treasures what can be, connecting residents to family and friends in ways that provide hope and joy.
Oxford Memory Care
The following list of services is only a sampling of what you can expect at Oxford Springs Tulsa Memory Care – because loving our residents is a way of life, not a bullet point on a list.
Caring staff specially trained for managing dementia behaviors and communication styles
State-of-the-art security, fire and resident wellness technology, providing safety and peace of mind
Technology that helps families stay connected through personalized reports, video chats and more
On-site nursing gives your loved one the care he or she needs
Medication management utilizing electronic Medication Administration Records — increasing safety and accuracy in administering medications
A dedicated life engagement team keeping residents active and engaged
A secure, enclosed courtyard gives residents a safe and relaxing space outdoors they can call their own.