Located in the heart of the Dallas-Fort Worth area, Oxford Glen Carrollton makes the human element of caring our first priority. Welcome home to Oxford Glen.
Oxford Senior Living was founded more than 10 years ago with a vision to enrich the lives of seniors every day with love and dignity by providing beautiful, innovative home environments and extraordinary team members who are empowered to get to know each resident and love each resident… Because you take better care of someone when you love them.
Meet Our Executive Director
Welcome to Oxford Glen!
As Executive Director, I am happy to connect with you on any questions you may have about our amazing community. We want to offer you and your family a community full of love, hope and friends. Our exceptional team members are working hard to keep our community as healthy and safe as possible. I look forward to getting to know you.
Ron Lewis
Executive Director
rlewis@oxfordseniorliving.com
Meet Our Residents
Get a glimpse inside the lives of the people you might call neighbor and friend one day! The residents at The Oxford Glen have amazing stories and we love to share them.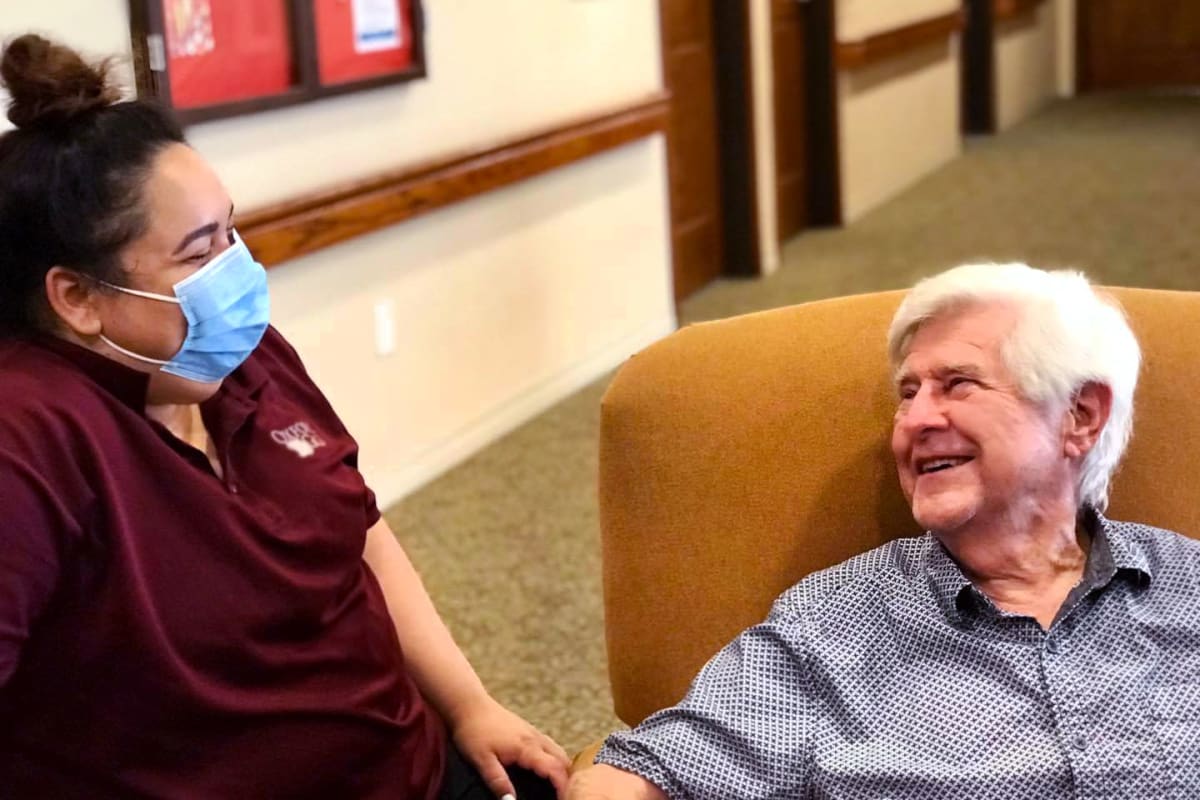 Our People
From the Home Office to the dining room, every team member becomes a part of the Oxford Senior Living family. The human element of caring is our first priority; an extraordinary and empowered staff values and embodies service to others; and the environment inspires happy residents who feel at home sharing hopes and dreams, recipes and fishin' stories.
"Beautiful community! They have a leadership approach that shines brightly as soon as you walk through the doors! Combine this with great care and you have the perfect combination!"
 
- Kevin B.
What Others Are Saying
We are blessed with incredible referral partners, amazing residents and extraordinary resident families that we consider our extended family! Click to see what others are saying about Oxford Glen.