Memory Care at Saddlebrook: Feels like home
At Saddlebrook Oxford Memory Care, our goal is to not only have our residents enjoy each and every day, but to thrive mentally and physically. No matter your level of care, there is always something to do. Everything we do and how our buildings are designed is to help our residents leave a lasting LEGACY in their life.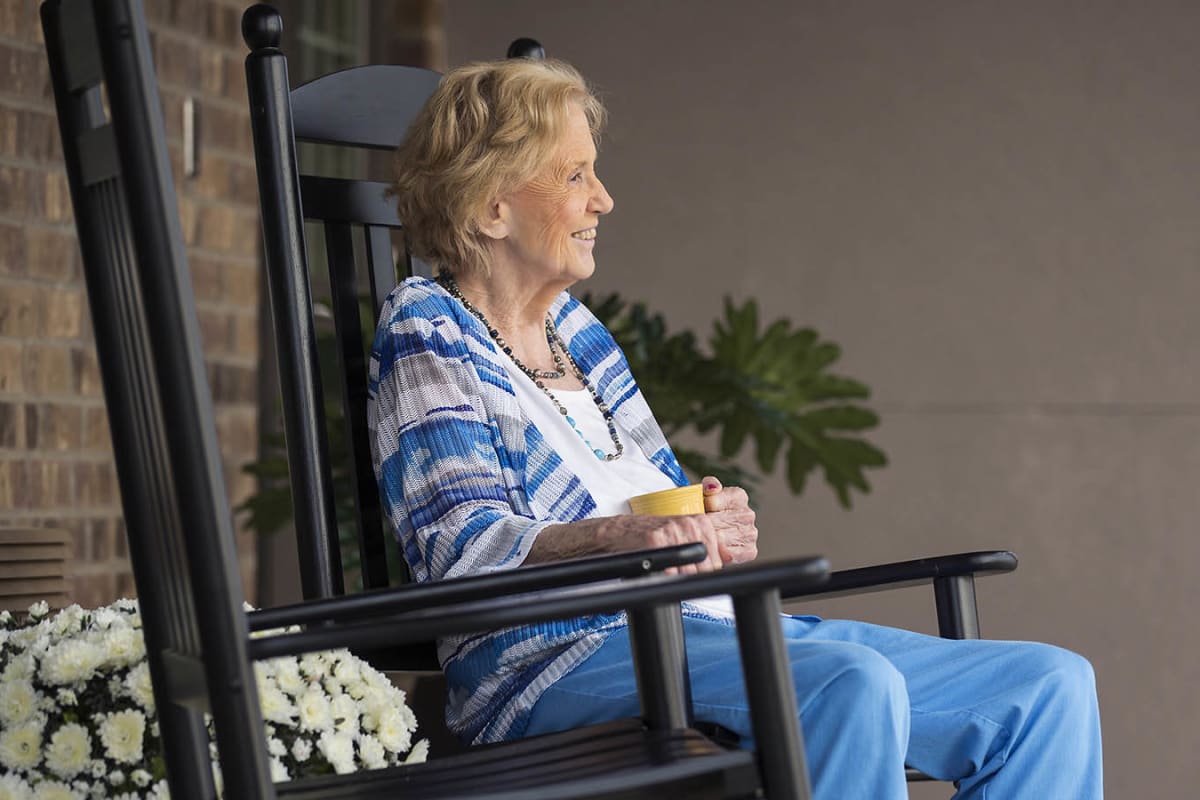 Innovative, Personalized, Enriching Memory Care
Oxford Memory Care was developed in 2010 to provide innovative personal, enriching, and loving environments for individuals living with dementia. We want to get to know you and your loved one as your family becomes a part of the Oxford Family. The Oxford approach to memory care is centered on one ideal:
Understanding who someone was before Alzheimer's is the path to understanding how to genuinely care for them now.
By working with families to create individualized profiles of life before Alzheimer's, we create a lifestyle experience that is truly unique. Using innovative technologies and research proven therapies, our caring team treasures what can be, connecting residents to family and friends in ways that provide hope and joy.
"This is a beautiful, caring community. They provide great entertainment and activities for the residents. The building itself is very nice like new and clean. I'd certainly trust this team with my mother if she was still living."
- Ryan

"This place is the best ever for Memory care. My mother moved in recently and it is superior care and top notch employees. I would highly recommend this place for anyone needing Memory care."
- TG

"My Mom is a resident and loves it very much. I visit her daily and found her to be engaged in all kinds of activities that assist in memory functions…. Overall, the staff is caring and kind to all residents, no matter what degree of memory loss or disability. The Chef provides healthy snacks and meals and knows the residents by name. I recommend this to anyone looking for a great place for their loved ones to thrive!"
- Connie
Oxford Memory Care
The following list of services is only a sampling of what you can expect at Saddlebrook Memory Care – because loving our residents is a way of life, not a bullet point on a list.
Caring team members specially trained to work with individuals living with dementia
On-site nursing gives your loved one the care he or she needs
A dedicated life engagement team interacts with residents seven days a week, keeping residents active and engaged.
State-of-the-art security, fire, and resident wellness technology, providing safety and peace of mind
Medication management utilizing electronic Medication Administration Records – increasing safety and accuracy in administering medications
Two secure outdoor courtyards complete with walking paths and raised gardening beds