Life at Glen Carr House
There is Hope.
At Glen Carr House, we work together through a journey of discovery to create a personalized care plan for residents, uniting us with families in caring about and for them. Your family restores its loving role while we discover how to care for your loved one like you do. At Glen Carr House you are not alone–we become family.
Glen Carr House offers a variety of options for individuals with Alzheimer's and dementia. Schedule a tour today to learn more.

Remember to Dream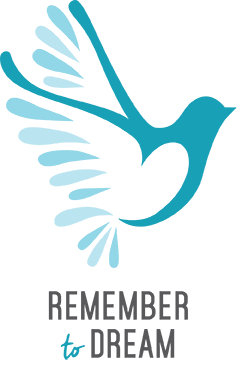 Remember to Dream is a program that was born out of Glen Carr House, the first Oxford Senior Living Memory Care Residence. This program affords residents the opportunity to re-create a special memory or have a dream come true. Area businesses and services partner with Glen Carr to make these moments come to life. Although a resident may forget what he or she had for breakfast, these monumental events seem to go deeper than the psyche and make an impression on the heart.
Nearly every one of these people remember their special event–even months later. These Remember to Dream events seem to make a lasting imprint in not only residents' minds, but as well as their hearts.
Bob Hughes threw out the first pitch at the Wingnuts game. "The Remember to Dream Program allowed Bob to realize that his life isn't over." – Mary Ellen Hughes
Leona was taken by S&S Limosine Service with a young dapper date and an entourage of friends to the Candle Club for a night of dinner and dancing.
Bobby Grider, former stock car racer, was taken to 81 Speedway where he got to throw down the honorary green flag and take several laps in the Pace Car. "The trip to the Race Track was a joy to Bobby. He still talks about it!" – Donna Grider
Retired Physician, Doc, made rounds with one of his former medical students at St. Joe Via Christi. He was also honored by the Wichita Mayor for his service as Mayor on two non-consecutive terms.
Greta was honored at Hyde and Anderson Elementary Schools for her years as a beloved Principal. "Greta and I really enjoyed visiting the elementary schools in Wichita. Thanks to the Remember to Dream Program, we saw many old friends we hadn't seen in 20 years." – Jim Parsons
Iris always wanted to be a princess. And indeed, she was a princess – complete with horse-drawn carriage ride (provided by Pioneer Carriage), ball gown (provided by I Do Bridal), tiara and tea party (tea, compliments of Terradyne Country Club and Hereford House Steakhouse). "Her [Iris] dream was truly fulfilled. She is blessed to have such loving people care for her." – Gifford Family
Arnie, a former Sunday school teacher spoke at his church. "We cannot begin to THANK YOU enough for those precious moments when Dad had the blessing of participating once again in his HOME church service! It was beautiful to witness the light in his eyes as he REMEMBERED friends and family when they greeted him as he came in the church doors! I know Glen Carr House designed this event to be a blessing to Dad, but the joy overflowed to MANY in the congregation and especially to our family. Four generations of our family were present, ages 93 to 4 months! People came up to me after church and said they were weeping while dad spoke. Amazing."
Communities that Inspire. You'll Love Oxford Living. Love where you live.