Nestled in the booming suburb of Derby, just south of Wichita, Kansas, Glen Carr House Memory Care is where the convenience and excitement of living in a big city meets warm, midwestern charm. Welcome home to Glen Carr House.
Oxford Senior Living was founded more than 10 years ago with a vision to enrich the lives of seniors every day with love and dignity by providing beautiful, innovative home environments and extraordinary team members who are empowered to get to know each resident and love each resident… Because you take better care of someone when you love them.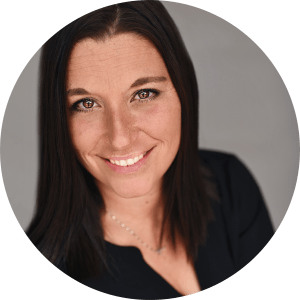 Meet Our Executive Director
Welcome to Glen Carr House!
As Executive Director, I am happy to connect with you on any questions you may have about our amazing community. We want to offer you and your family a community full of love, hope and friends. Our exceptional team members are working hard to keep our community as healthy and safe as possible. I look forward to getting to know you.
Katy Dickens
Executive Director
kdickens@oxfordseniorliving.com
Meet Our Residents
Get a glimpse inside the lives of the people you might call neighbor and friend one day! The residents at Glen Carr House have amazing stories and we love to share them.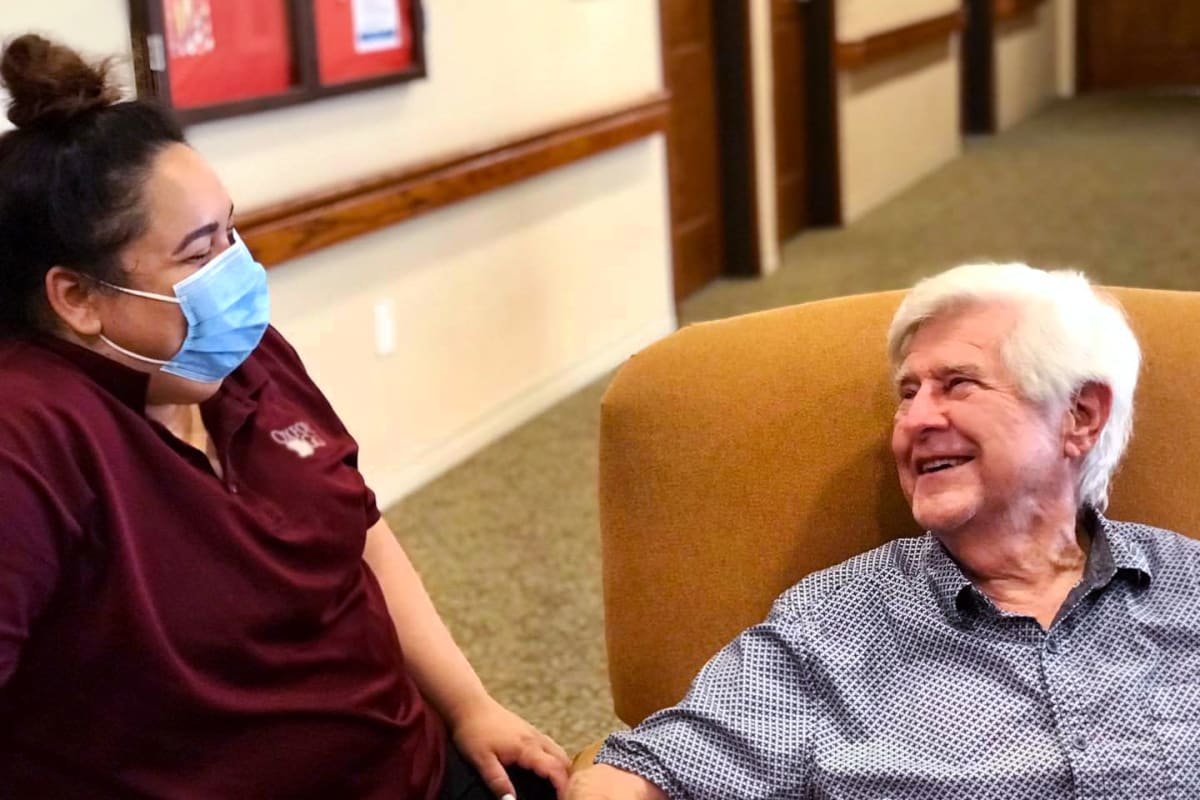 Our People
From the Home Office to the dining room, every team member becomes a part of the Oxford Senior Living family. The human element of caring is our first priority; an extraordinary and empowered staff values and embodies service to others; and the environment inspires happy residents who feel at home sharing hopes and dreams, recipes and fishin' stories.
"We are greatly comforted by the knowledge that he is receiving such great care during these unprecedented times when we cannot be there."
- Pat B.

"Glen Carr made us feel as though we were also family. Many of the residents would share their life stories. We all became friends with other families and did a lot of laughing."
- A. N.

"I would recommend Glen Carr House for anyone who is looking for a safe, caring environment for their loved one."
- Debbie S.

"I have worked with this community for over a year and always enjoy my visits. Residents are always engaged in different activities and the staff is kind and patient."
- Kara T.

"The staff at Glen Carr House took excellent care of my aunt when she was a resident there. They always kept me promptly informed of any concerns or changes in her care plan. They handled her with loving kindness and treated her with respect. They did their best to keep my aunt and I connected in spite of the Covid challenges. I would recommend Glen Carr House for anyone who is looking for a safe, caring environment for their loved one."
- Debbbie S.

"It's a great place to work. Trained staff that genuinely cares about our residents, management doors are always open, great activities. Small house community, we pride ourselves with the level of cars and love we to the residents."
- Lavonia W.

"The Nye family highly recommends Glen Carr House for family members who require constant care. On our arrival day the staff was welcoming and made sure our loved one's transition was pleasant and a positive experience. They embraced us with care and made sure the move in process ran smoothly. Thank you to the staff of Glen Carr House"
- T. Nye
What Others Are Saying
We are blessed with incredible referral partners, amazing residents and extraordinary resident families that we consider our extended family! Click to see what others are saying about Glen Carr House.