Dining at
Glen Carr House
Glen Carr House chefs prepare three fresh, delicious family-style meals each day for Memory Care residents to enjoy in their houses. Our family style dining is flexible to meet any resident's preferences for meal times. We solicit feedback regularly and use that information to make additions and changes to our menu offerings.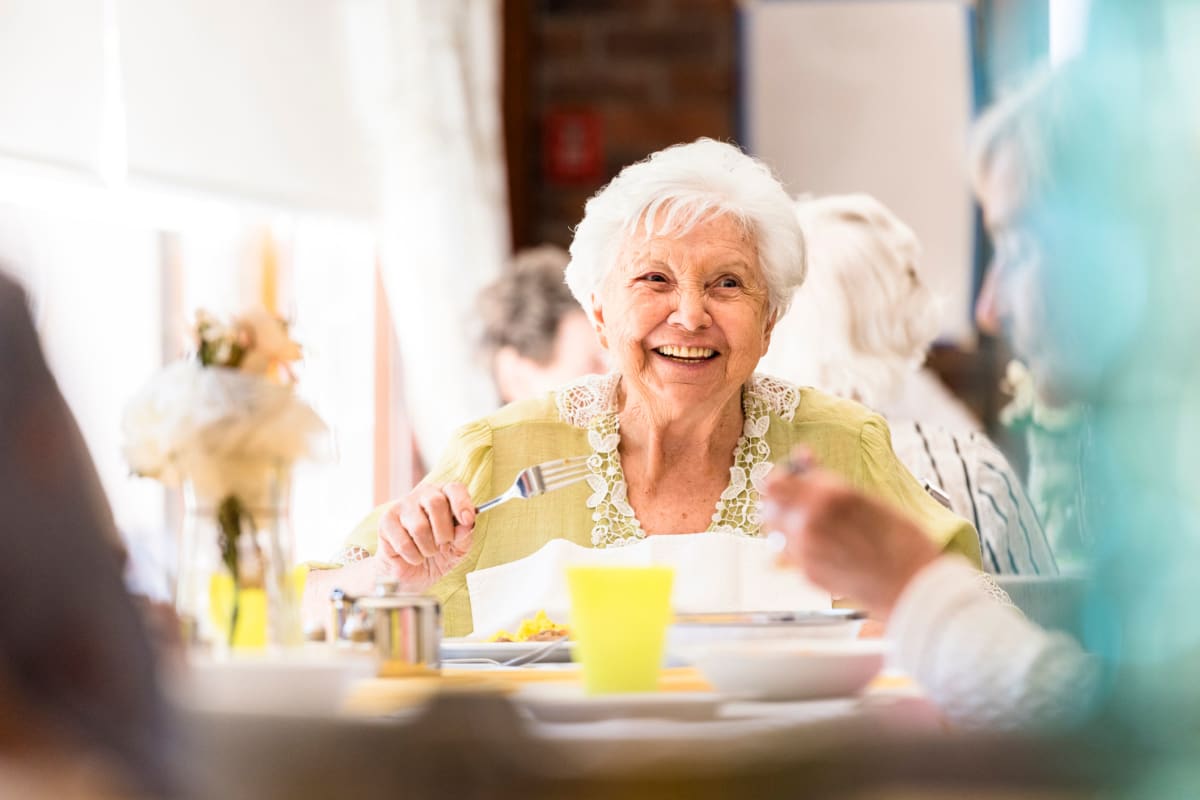 Sparking Fond Memories
Our life engagement team will work closely with you to incorporate your loved ones' favorite foods into meals and activities that spark fond memories.
Check out our Facebook page to see regular ice cream socials and residents picking the vegetables they grew in the Glen Carr garden for our Chef to whip up for dinner!
"We are greatly comforted by the knowledge that he is receiving such great care during these unprecedented times when we cannot be there."
- Pat B.

"Glen Carr made us feel as though we were also family. Many of the residents would share their life stories. We all became friends with other families and did a lot of laughing."
- A. N.

"I would recommend Glen Carr House for anyone who is looking for a safe, caring environment for their loved one."
- Debbie S.

"I have worked with this community for over a year and always enjoy my visits. Residents are always engaged in different activities and the staff is kind and patient."
- Kara T.

"The staff at Glen Carr House took excellent care of my aunt when she was a resident there. They always kept me promptly informed of any concerns or changes in her care plan. They handled her with loving kindness and treated her with respect. They did their best to keep my aunt and I connected in spite of the Covid challenges. I would recommend Glen Carr House for anyone who is looking for a safe, caring environment for their loved one."
- Debbbie S.

"It's a great place to work. Trained staff that genuinely cares about our residents, management doors are always open, great activities. Small house community, we pride ourselves with the level of cars and love we to the residents."
- Lavonia W.

"The Nye family highly recommends Glen Carr House for family members who require constant care. On our arrival day the staff was welcoming and made sure our loved one's transition was pleasant and a positive experience. They embraced us with care and made sure the move in process ran smoothly. Thank you to the staff of Glen Carr House"
- T. Nye