Oxford Senior Living embraces multiple technologies that enrich the lives of our residents by improving the quality of care, reducing opportunities for error, and increasing communications between residents, team members, and loved ones.
Here are just a few of the technologies that will enhance your life at Oxford Glen Memory Care at Owasso.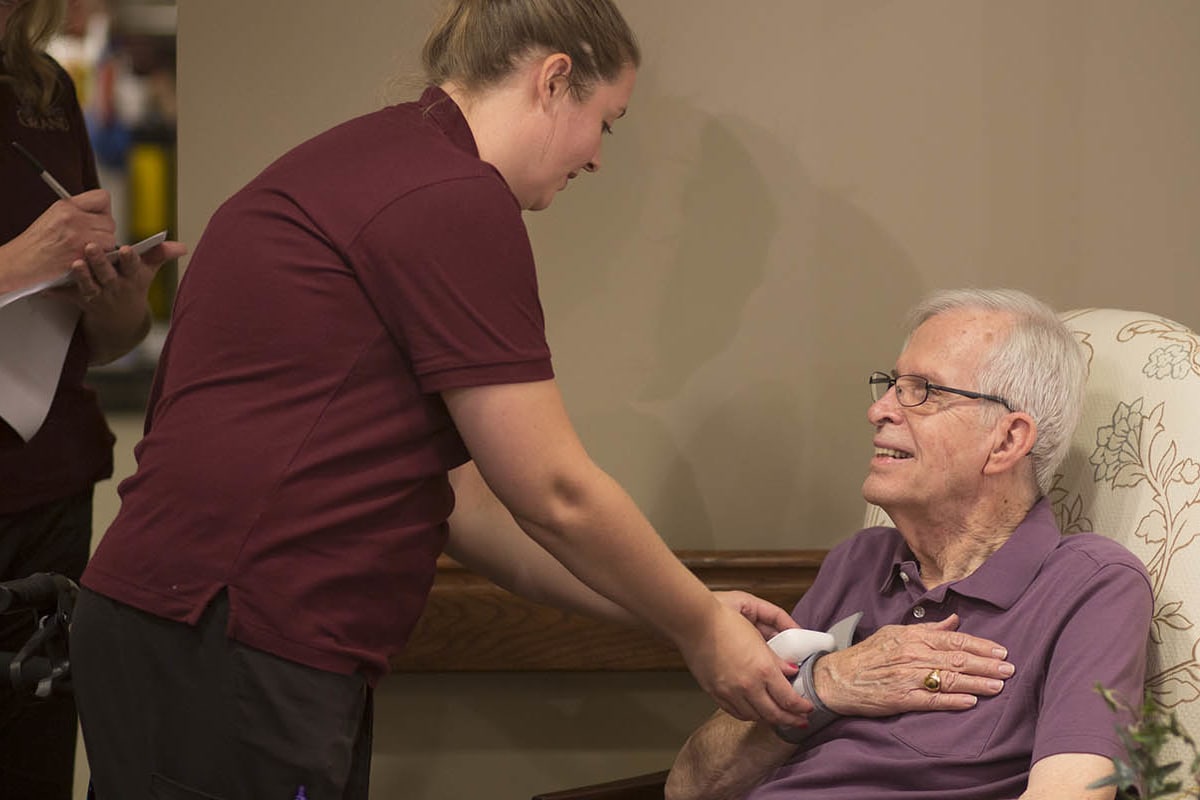 Electronic Charting
Our EMAR (Electronic Medication Administration Record) allows managers to quickly communicate with team members about changes in resident care. The Clinical Intelligence tool looks at millions of data records and quickly spots potential issues before they become problems. Alerts indicate residents who are at risk for hospitalization, aren't drinking or eating enough, having constipation issues, losing weight too fast, consistently declining in ADL performance and more.
"If you are looking for a place for your loved one, this is an amazing place. 5 Stars all the way around!"
- Josie S.

"The family atmosphere, the food, the activities, the beautiful living quarters and the access to visiting my husband made the most difficult time of our lives easier. I would recommend Oxford Glen to anyone who needed memory care."
- Betty O.

"The staff is caring and compassionate- but most importantly they get to know each resident as an individual and try to find activities that they once enjoyed and provide that opportunity again."
- LJ K.

"My father truly loved it there and definitely had his favorite staff members. I loved it there because I knew that he was always safe and cared for there. They always kept me updated on everything that was going on with him. I also liked that it had a home like atmosphere and that it was always very clean. I came to think of the staff there as extended family members. In fact I still talk to them till this day. I highly recommend Oxford Glen to anyone who needs placement for their loved ones with Dementia/ Alzheimer's, you can't get any better care than you do with them."
- Shelly F.

"Such an amazing place for people with dementia! I have been with Oxford Glen for over close to 2 years and am so thankful to work for a team with such honesty and integrity."
- Amber N.

"Oxford Glen goes above and beyond to make sure each resident feels at home. Constantly planning activities, parties & outings to give these residents smiles!"
- Trista J.
Medication Administration
Oxford Glen uses specialized software to automate the process of administering, documenting, and re-ordering medications and treatments safely and efficiently. The software allows Oxford team members to focus safely on quality resident care by reducing errors through automated record keeping, low inventory alerts, and programmable dosage information. You'll never have to worry about your loved one running out of medication or making a trip to the pharmacy. Oxford team members will track and order their medications with updated records directly from their doctor. Schedule a virtual visit to learn how we can help with medications and treatments.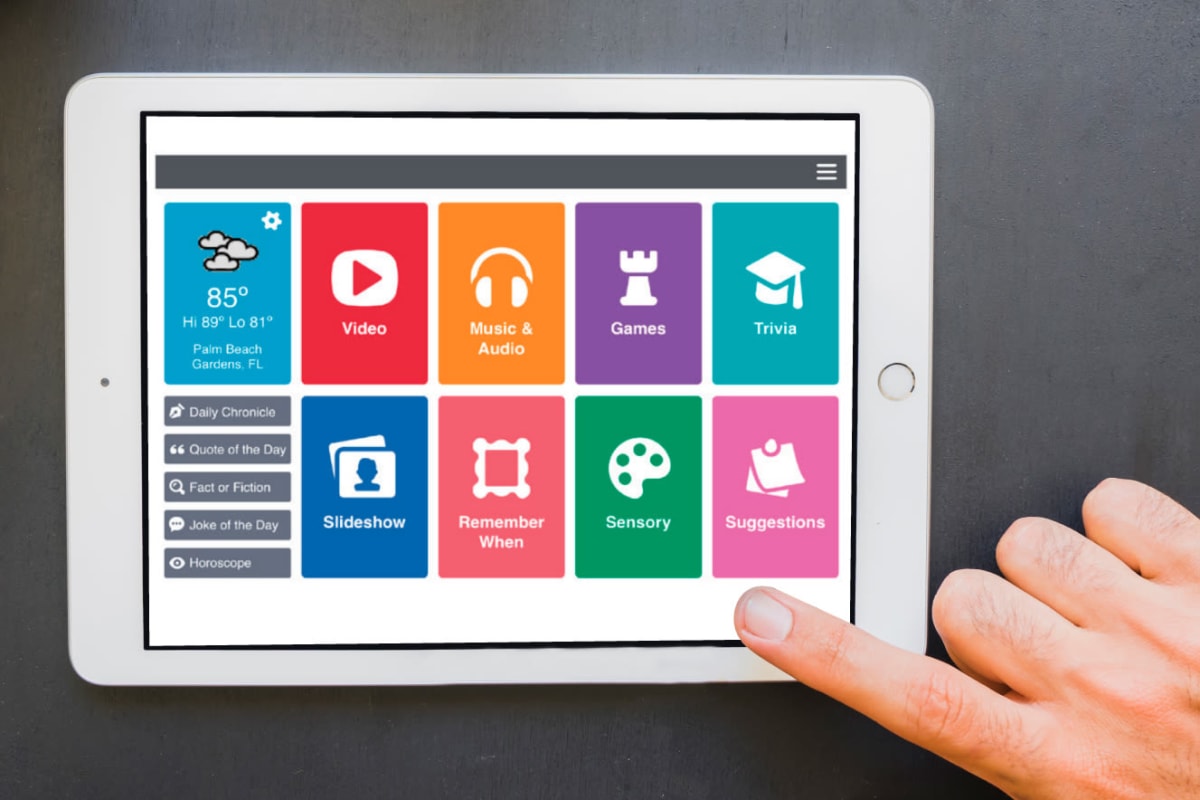 Engaging Tools
Oxford Glen implements therapeutic programs like LinkedSenior. This evidence-based touchscreen technology helps staff and families engage residents with person-centered care - no matter where they are physically or cognitively. Check out a family iPad to use these engagement tools for your next visit with Mom or Dad.
Music therapy
Reminiscence therapy
Cognitive games
And much more!
Cherish video memories of your loved one forever with the OneDay App. Another amazing tool we use at Oxford Glen captures moments with your loved one that we then send to you directly or share on our very active Facebook page.