Oxford Senior Living embraces multiple technologies that enrich the lives of our residents by improving the quality of care, reducing opportunities for error, and increasing communications between residents, team members, and loved ones.
Here are just a few of the technologies that will enhance your life at Riverside Oxford Memory Care.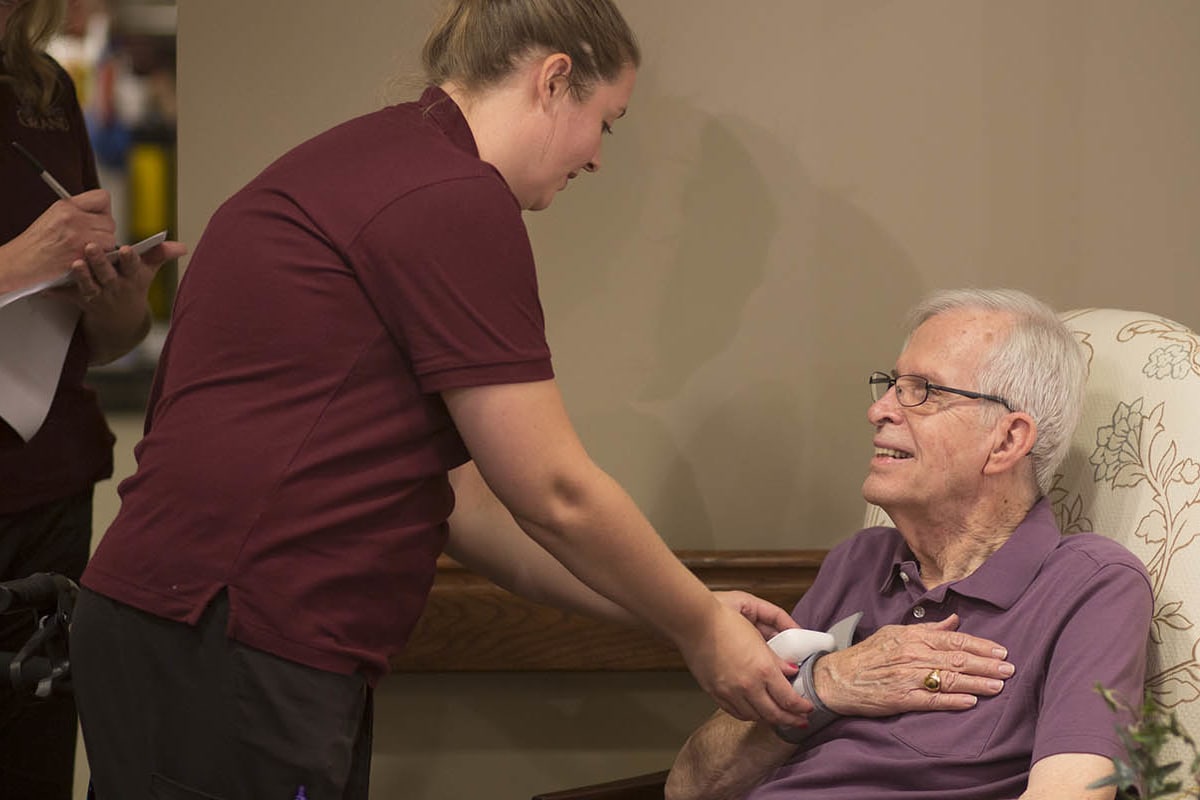 Electronic Charting
Our EMAR (Electronic Medication Administration Record) allows managers to quickly communicate with team members about changes in resident care. The Clinical Intelligence tool looks at millions of data records and quickly spots potential issues before they become problems. Alerts indicate residents who are at risk for hospitalization, aren't drinking or eating enough, having constipation issues, losing weight too fast, consistently declining in ADL performance and more.
"Kind, caring staff. Beautiful home."
- Debra

"Amazing care and staff! Stephanie and her team truly care and love each of the residents. Beautiful, clean, friendly and safe! I wouldn't think twice about moving in my loved one! They are fantastic!"
- Sue

"This is a really nice place. Everyone is so nice a very easy to talk to. They provide great an excellent care to all their residents. I highly recommend Riverside."
- Caleb

"My brother has been at Riverside for over a year, and as a frequent visitor I have observed this caring, upbeat staff go above and beyond to see that these patients are lovingly and respectfully cared for. The staff has always been available to answer any of my questions and works with me and the doctor who visits weekly to provide the best life possible for my brother, including expert medical care with a 24 hour nursing staff, varied fun activities, well balanced meals and a clean, beautiful, safe environment. I highly recommend Riverside."
- Carolyn
Medication Administration
Riverside uses specialized software to automate the process of administering, documenting, and re-ordering medications and treatments safely and efficiently. The software allows Oxford team members to focus safely on quality resident care by reducing errors through automated record keeping, low inventory alerts, and programmable dosage information. You'll never have to worry about your loved one running out of medication or making a trip to the pharmacy. Oxford team members will track and order their medications with updated records directly from their doctor. Schedule a virtual visit to learn how we can help with medications and treatments.