How does Oxford Glen create a vibrant, active community? Part of the recipe is our extraordinary Life Engagement team that tailors each day jam packed with musical performances, happy hours, Wii bowling, brain stimulating activities, games, and so much more for your loved one to choose from — created by listening to and learning from you and your loved one. With adventures in our great city, wellness initiatives, fun exercise programs and tons of pampering — let Oxford Glen provide the ultimate care for your loved one.
We encourage laughter, connections and lasting friendships, which brings us to the other part of the recipe; our people. Our amazing team members shine bright at Oxford. They believe that service comes standard and take joy in creating meaningful relationships with each other and those they serve.
Dining
Our family style dining is flexible to meet any resident's preferences or needs with fresh, delicious chef-prepared meals and snacks each day. Our chefs prepare traditional meals using low-sodium, heart healthy techniques. We solicit feed back regularly and use that information to make additions and changes to our menu offerings. 
Life Engagement & Wellness
No two days are the same at Oxford Glen. Our Care team and Life Engagement team members have a passion for making your loved one's happiness their number one priority. Click to learn more and see your loved one here!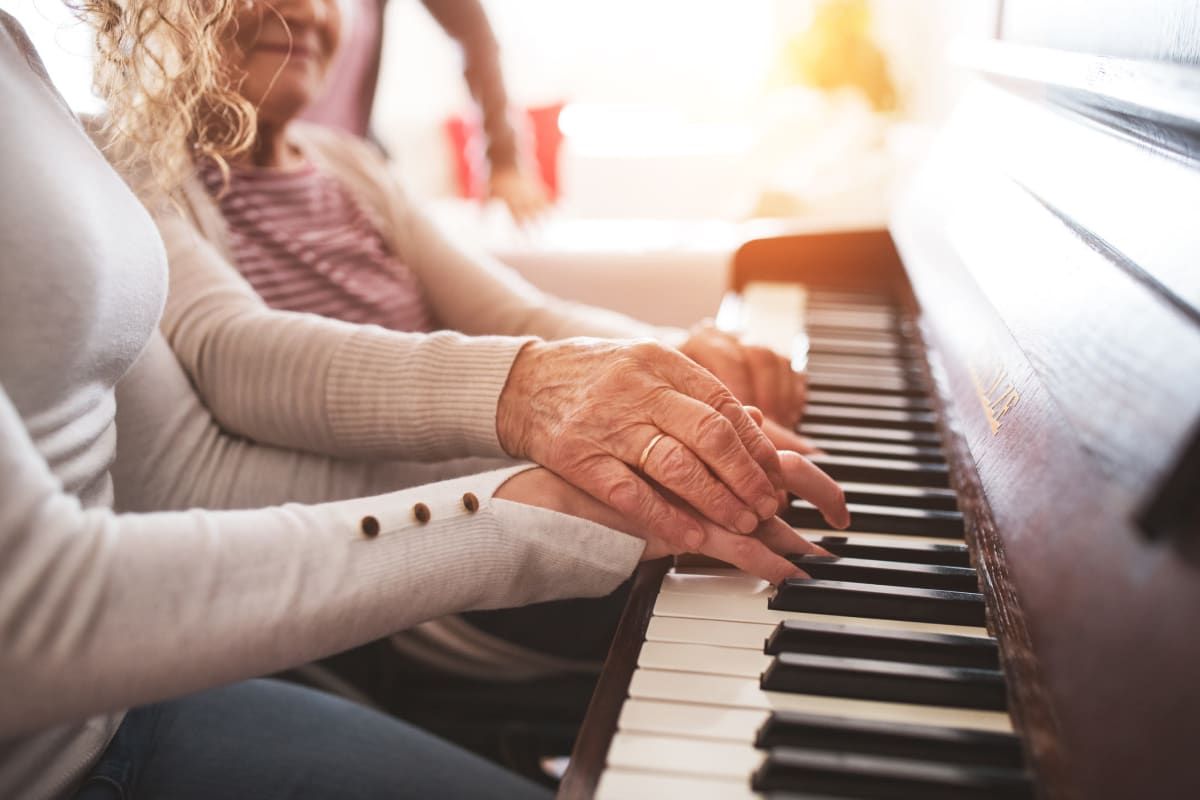 "My family and I could not be happier with Oxford Glen and their staff. And most importantly, my father is visibly happy and healthy"
- Maria B.

"Love this place. I refer new residents here when they need a new home. The best Caregivers ever!"
- Kelly D.

"You are treated like family from the minute you walk in."
- Tanesha C.

"Had a great experience with my dad here. He had advanced dementia/Alzheimer's and we could no longer take care of him at home. All the staff were caring and friendly with each interaction we had. We are really grateful for Oxford where we felt completely comfortable with the care my dad received and leaving him there. The community and rooms were also clean."
- Samuel J.

"We were searching for a memory care home for my Mom and found Oxford Glen in Sachse. The environment has the feel of an inviting pacific northwest lodge. Our experience has been amazing in our interactions with the Executive Director and Sales Director. They have a beautiful courtyard for my mother to enjoy the outdoors and her room is spacious and private. We are so grateful that she is in a safe, caring environment."
- Ellecia W.

"Great company, I would highly recommend this beautiful establishment!! Everyone there is so helpful and sweet. I love the fun and caring energy when I visit. The Executive Director is so sweet and always seems to be available for my small to large questions! My mom is so happy to be here she's made so many friends being there. Thank you for letting us join your family Oxford Glen at Sachse!"
- Kierstin H.

"Awesome and friendly staff! Absolutely love visiting! The Executive Director is heaven sent."
- Kierstien M.

"The staff is very caring. My mom is never more than a few steps away from someone who will gladly help her. The community is very clean. My mom is well cared for. Additional services such as mobile dentistry and a hair stylist make teeth cleaning and hair cuts so easy for a stroke victim in a wheel chair. My job as a family member responsible for my mother is much easier because of this community.""
- Debbie

"I recently became primary caregiver for my aunt and couldn't be happier placing her at Oxford Glen! Her room is always kept tidy (I've never seen her bed not made). The residents have a very warm and comfortable living area that feels like a home (they even have a rather large courtyard they have access to). Always at least one staff member present in the area and it's very manageable for them- not too many residents in one areaand they're always kind and understanding with the residents. They don't require prior notice to visits and I can pop in any time! Truly a lovely home for her."
- Darla W.
Technology
Oxford Senior Living embraces multiple technologies that enrich the lives of our residents by improving the quality of care, reducing opportunities for error, and increasing communications between residents, team member, and loved ones.
Events & Activities
At Oxford Glen, your loved one's calendar will be filled with unique and exciting activities for them to choose from. We listen to what they love doing most and plan accordingly! Click to see what we have planned next.