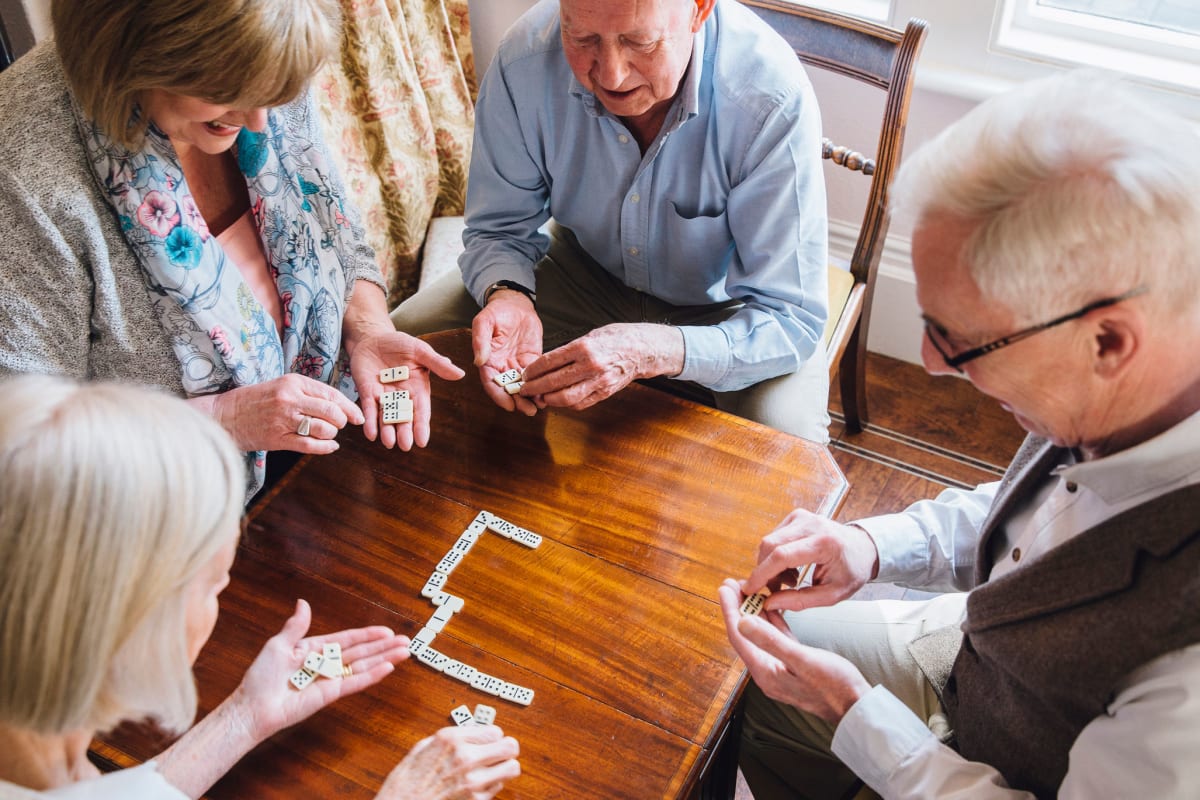 Welcome Home to


The Oxford Grand

Nestled along scenic, nature trails just north of NewMarket Square shopping in Wichita, The Oxford Grand Assisted Living & Memory Care makes the human element of caring our first priority. Our extraordinary and empowered team members value and embody service to others, and our environment inspires happy residents who feel at home sharing hopes and dreams, recipes and fishin' stories.
Thank You
Oxford Dream Team
The Oxford Dream Team has always been amazing. You take care of our residents; help keep everything running smoothly and brighten each day. Now more than ever, you embody a selfless spirit proving that your love, service and work ethic is deeply #oxfordstrong. We are constantly amazed at how dedicated and strong our frontline heroes are. Thank you for caring for yourself and sacrificing to stay healthy to keep our residents healthy.
Join us in sending gratitude to our caregivers, heroes and rockstars.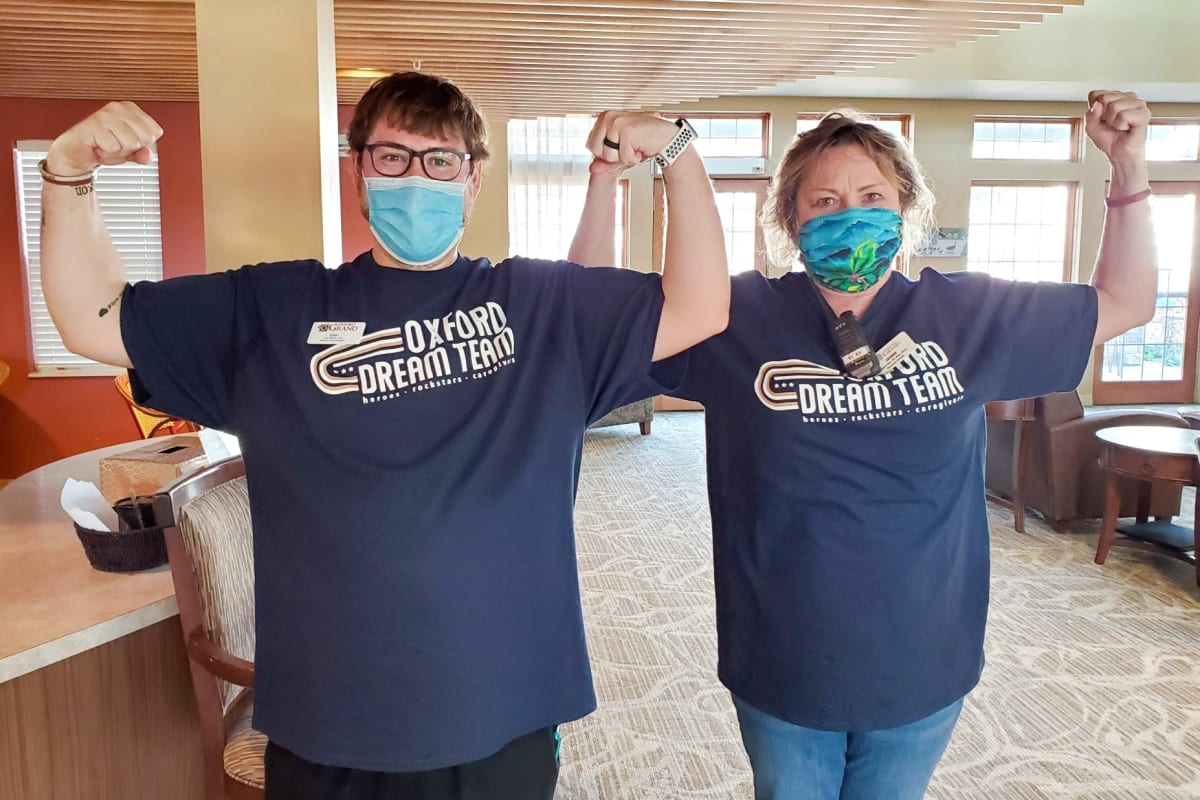 Assisted Living at Oxford
Assisted Living at The Oxford Grand offers freedom, dignity and security along with premium amenities and the personal care that we sometimes need. Our extraordinary team members take an individual approach with every resident— helping you live the life you want to live. We've designed The Oxford Grand with you in mind.
"We are greatly comforted by the knowledge that he is receiving such great care during these unprecedented times when we cannot be there."
- Pat B.

"From the Director to the Chef to the Housekeeper, almost every team member at the Grand has invested themselves into our family."
- Brad C.

"From the first time I walked through the doors, I have been treated like family. I cannot recommend the Oxford Grand highly enough."
- Robyn C.

"Love love love Oxford Grand! Their care is second to none and I highly recommend them for all your Assisted Living and Memory Care needs."
- Gustavo T.

"Oxford Grand has been a God send!!!!! Warm and caring staff, beautiful surroundings, fun activities, great food. So blessed to have my mother here!!!!!"
- Susie C.

"It is a fun, good place to be with lots of positive people and coworkers. I love making a difference in our resident's lives."
- Denise A.

"I recently worked with Oxford Grand for a friend needing Assisted Living. They were prompt, very courteous, and took the time to listen to her needs. Touring, and moving in was just the beginning. Her daughter was able to sleep knowing mom is taken care of, and enjoying the many community offerings tucked within."
- Kayla D.

"Our Mother is in one of the memory care houses at Oxford Grand. We are so blessed to have found this wonderful place her. The care that she receives is the best. The administrative staff to the care staff and everyone in between have been professional and caring. The staff that is with our mother daily is kind and attentive. Our mother is treated with respect. With all of that being said, our mother is happy and content and for that we are grateful!!"
- Judith T.
Memory Care at Oxford
We do more than care for your loved one in the The Oxford Grand's Memory Care houses. We care about them. Oxford Senior Living believes understanding who someone was before Alzheimer's is the path to understanding how to genuinely care for them now. We work with families to create individualized profiles of life before the disease to provide an enriched lifestyle that is unique to each resident.
You'll experience Memory Care like no other, in secure home-like setting with staffing ratios second to none.