How does The Oxford Grand create a vibrant, active community? Part of the recipe is our extraordinary Life Engagement team that tailors each day jam packed with fire-side musical performances, happy hours, Wii bowling, barbecues, Billiards, and so much more for you to choose from. With adventures in our great city, wellness initiatives, fun exercise programs and tons of pampering — let The Oxford Grand provide the ultimate next chapter in your story.
We encourage laughter, connections and lasting friendships, which brings us to the other part of the recipe; our people. Our residents Love Where they Live! Have fun getting to know your new neighbors at our next creative writing workshop! See just how much our residents love living at The Oxford Grand. Our amazing team members shine bright at The Oxford Grand as well. They believe that service comes standard and take joy in creating meaningful relationships with each other and those they serve.
Dining
The Oxford Grand is a culinary treasure! With a variety of delicious dining options, taste and see why our residents love where they eat.
Life Engagement & Wellness
No two days are the same at The Oxford Grand. Our Care team and Life Engagement team members have a passion for making your happiness their number one priority. Click to learn more and see yourself here!
"We are greatly comforted by the knowledge that he is receiving such great care during these unprecedented times when we cannot be there."
- Pat B.

"From the Director to the Chef to the Housekeeper, almost every team member at the Grand has invested themselves into our family."
- Brad C.

"From the first time I walked through the doors, I have been treated like family. I cannot recommend the Oxford Grand highly enough."
- Robyn C.

"Love love love Oxford Grand! Their care is second to none and I highly recommend them for all your Assisted Living and Memory Care needs."
- Gustavo T.

"Oxford Grand has been a God send!!!!! Warm and caring staff, beautiful surroundings, fun activities, great food. So blessed to have my mother here!!!!!"
- Susie C.

"It is a fun, good place to be with lots of positive people and coworkers. I love making a difference in our resident's lives."
- Denise A.

"I recently worked with Oxford Grand for a friend needing Assisted Living. They were prompt, very courteous, and took the time to listen to her needs. Touring, and moving in was just the beginning. Her daughter was able to sleep knowing mom is taken care of, and enjoying the many community offerings tucked within."
- Kayla D.

"Our Mother is in one of the memory care houses at Oxford Grand. We are so blessed to have found this wonderful place her. The care that she receives is the best. The administrative staff to the care staff and everyone in between have been professional and caring. The staff that is with our mother daily is kind and attentive. Our mother is treated with respect. With all of that being said, our mother is happy and content and for that we are grateful!!"
- Judith T.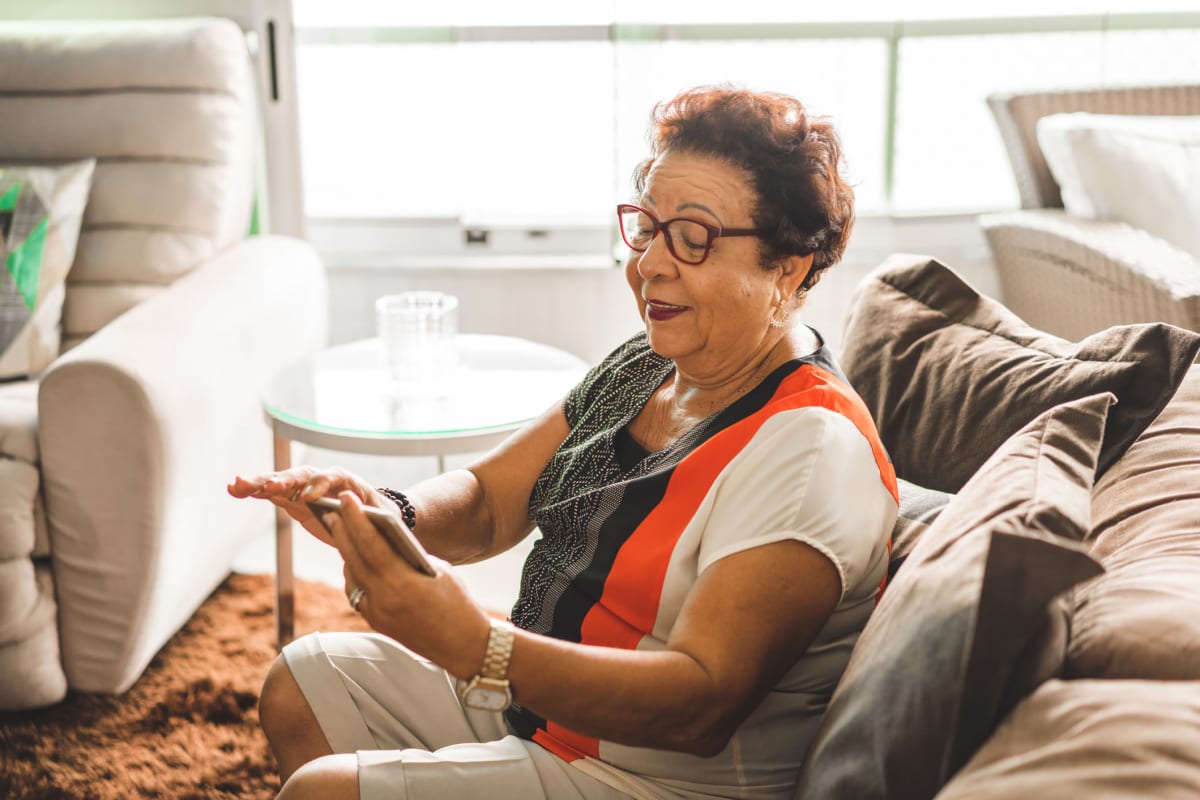 Technology
Oxford Senior Living embraces multiple technologies that enrich the lives of our residents by improving the quality of care, reducing opportunities for error, and increasing communications between residents, team member, and loved ones.
Events & Activities
At The Oxford Grand, your calendar will be filled with unique and exciting activities for you to choose from. We listen to what you love doing most and plan accordingly! Click to see what we have planned next.